Forex Demo Accounts – Why You Should Sign Up for a Practice Account First
A Forex demo account is perhaps the most indispensable tool for online FX trading. It is a luxury that enables traders to test the markets before investing their hard-earned money into a highly volatile investment opportunity.
Forex trading demo accounts offer risk-free options to help traders understand the market dynamics. Still, choosing the best Forex trading platform demo account is vital, to ensure that you get the most realistic virtual trading environment that is largely representative of real-time market conditions. In this detailed guide, we offer deeper insights into what is demo account in Forex, the best Forex brokers for demo account, and how to open a demo Forex account for virtual trading.
Best Demo Account Forex Brokers
Broker
Deposit*
Leverage*
Platforms
Assets
Regulation
Visit

XM

Min. Deposit:

$5

Max. Leverage:

1:1000

Trading Platforms:

Assets:

Regulation:

Visit XM XM review

XTB

Min. Deposit:

-

Max. Leverage:

1:500

Trading Platforms:

xStation 5
xStation Mobile

Assets:

Forex
Indices
Commodities
Shares
Cryptocurrencies

Regulation:

Visit XTB XTB review

Eightcap

Min. Deposit:

$100

Max. Leverage:

1:500

Trading Platforms:

Assets:

Forex
Indices
Commodities
Shares
Cryptocurrencies

Regulation:

Visit Eightcap

Coming soon

AvaTrade

Min. Deposit:

$200

Max. Leverage:

1:400

Trading Platforms:

Assets:

Commodities
Options
Indices

Regulation:

Visit AvaTrade AvaTrade review

eToro

Min. Deposit:

from $10

Max. Leverage:

1:30

Trading Platforms:

Assets:

Regulation:

Visit eToro Don't invest unless you're prepared to lose all the money you invest. This is a high-risk investment, and you should not expect to be protected if something goes wrong. Take 2 mins to learn more. eToro review

Pepperstone

Min. Deposit:

$200

Max. Leverage:

1:500

Trading Platforms:

Assets:

Regulation:

Visit Pepperstone Pepperstone review

PrimeBit

Min. Deposit:

-

Max. Leverage:

1:200

Trading Platforms:

Proprietary web platform
PrimeBit platform
MetaTrader

Assets:

Crypto
Stocks
Indexes
Commodities

Regulation:

Visit PrimeBit

Coming soon

Bubinga

Min. Deposit:

$5

Max. Leverage:

-

Trading Platforms:

Assets:

Forex
Commodities
Indices
Stocks
Cryptocurrencies

Regulation:

Visit Bubinga

Coming soon
Understanding the Importance of Forex Demo Trading
The companies listed above are some of the best Forex brokers for demo account. All of these Forex demo accounts are subjected to our rigorous testing procedure, to ensure that our readers can experience realistic market conditions even on a Forex trading demo account. We also evaluate the different parameters and ascertain the best Forex trading platform demo account that each broker has to offer, so that you can hit the ground running.
Virtual trading, or investing financial assets with a simulated cash balance, is not a new concept in online trading. Traditional investors who invest in the conventional stock market used to work with trade simulators to test the markets before investing real money. Many of them continue to do so today. However, when it comes to FX trading, the market has witnessed an exponential rise in the number of retail traders and investors over the past few years, which has given rise to an increase in the number of beginner traders.
Financial companies had to innovate to provide risk-free trading environments for their clients to learn the fundamentals of online FX trading. These virtual options are also used to test different platforms, evaluate a broker's order execution policies, and familiarize oneself with the markets before investing real money. In the following sections, we will elaborate on what is demo account in Forex and how it can help you become profitable in FX trading.
What Is Demo Account in Forex?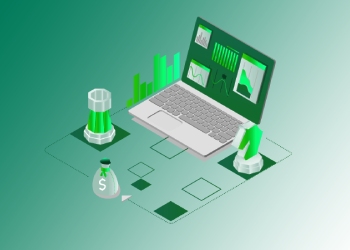 A Forex demo account, in simple terms, is a practice account, or a trade simulator that is populated with virtual capital, which has no monetary value in the real world. The virtual capital can be used to open FX trades in real-time, but the orders are not passed to the intermarket liquidity pool. As a result, the trading activity is restricted to the Forex trading demo account, despite the trades being executed in real-time under live market conditions. All profits and losses accrued through this virtual account are not carried over to the real world.
Demo accounts come in different shapes and sizes. Normally, brokers offer practice accounts ranging from $10,000 to $100,000 in virtual capital. Still, a few companies allow the client to choose a trading capital that suits their risk appetite. Although a few companies offer unlimited Forex demo trading capabilities with no restrictions, some brokers may restrict certain investment strategies, instruments, and trading parameters, in addition to limiting the maximum available trade period to two weeks or a month at the most.
The trading conditions of a practice-only virtual platform need not necessarily replicate a live market scenario. The following sections will discuss the core differences between a Forex demo and a live account.
How Does a Forex Demo Account Differ from a Live Account?
One of the main differences between a practice account and a live trade environment is the underlying market access protocol. A live account connects traders to a liquidity pool through a market maker protocol or an ECN/STP bridge, where orders are executed under live market conditions. On the contrary, a Forex trading demo account limits the trading activity to the virtual capital. Therefore, the order execution conditions for both accounts can be entirely different. Trading-related factors such as slippages, variable spreads, order volumes, and partial order fill may only be present in a real trade context.
A live account's real-time profits and losses are reflected in the account equity, where large drawdowns can result in margin calls and massive losses. Therefore, profits and losses are real, which can significantly impact a trader's equity. However, in a practice account, traders can replenish their virtual capital any number of times in the event of a loss without worrying about real-world implications.
Finally, the psychology of the Forex trading demo is entirely different from trading with a live account, where emotions can play a vital role in determining the trader's success rate. Therefore, it is important to note that the performance and success of a practice account may not materialize in a real trade platform.
Do All Brokers Support Virtual Trading with Practice Money?
If you are looking for the best Forex brokers for demo account, we are pleased to report that all of our recommended brokerages offer a virtual trading account with practice money to all users. However, there can be exceptions in the retail FX market, where companies may not provide a virtual account or may ask users to deposit real funds to open a demo Forex account. In extreme cases, we have seen companies seek payment from their clients to access a virtual platform. We do not support or recommend the concept of paying to trade on a demo account, since the top FX brokers in the industry offer a free Forex demo account without any significant restrictions.
The Key Benefits and Some Drawbacks of Forex Trading Demo
Pros:
Virtual trading does have several benefits, and professional traders consider it an absolute priority to trade using virtual capital before moving to real-money investments. Here are some of the key benefits offered by some of the best Forex trading platform demo accounts:
Unlimited access to virtual capital with options for replenishments and position sizing.
Losses incurred in a virtual environment are not reflected in the real world.
An easy and cost-effective way of evaluating a broker and its services.
Test strategies without any risk to real money.
Eliminate the stresses associated with investing in an unknown financial market.
Helps a trader to evaluate their performance.
---
Cons:
Unfortunately, practicing with virtual capital can have several limitations as well. These include:
Performance in a Forex demo account does not guarantee performance in the real world.
The emotions and psychology of trading are entirely different in each context. The risks in real-world financial markets are insanely high.
Traders may develop a false sense of confidence, which can lead to massive losses under live market conditions.
Order execution policies are entirely different, meaning partial order fills, slippages, variable spreads, commissions, and SWAPs may be higher and more prominent in live market conditions.
Discovering the Best Forex Brokers for Demo Account
We have compiled a list of the top FX brokerages to help you train your trading skills in a risk-free environment. However, if you are looking at other options, here are some traits that you should look for while evaluating a brokerage:
The broker should offer a free Forex demo account without requiring an initial deposit or a subscription fee.
The practice environment should resemble the live trading platform in all aspects, with reasonable allowance for differences in order execution conditions.
The virtual capital should be flexible, to ensure that traders can tweak it according to their risk appetites and position sizing strategies.
The shift from a virtual account to a live trading environment must be seamless.
The brokerage should be regulated and possess a solid reputation in the market.
Choosing the Best Forex Trading Platform Demo Account
Once you choose your preferred brokerage for a virtual trade environment, your next priority must be choosing the best Forex trading platform demo account from the plethora of options your broker provides. There are numerous third-party FX platforms on the market, alongside several proprietary apps. Usually, brokers offer third-party platforms such as MetaTrader and cTrader for all trade purposes. Still, it is not uncommon for a company to develop a proprietary interface incorporating various unique functionalities to serve as a USP. Therefore, as a trader, you must evaluate the different platform options and choose the one that suits your trade preferences.
For instance, the MetaTrader terminals are highly functional, with several advanced trading tools designed to deliver the best performance for professional traders. However, the interface is not as graphically advanced as some of the other proprietary platforms on the market. Therefore, if you want your platform to be pleasing to the eye, you may want to try a beautiful yet functional proprietary interface developed by a mainstream broker. The visual aesthetic is just one of numerous attributes that contribute to a pleasant trading environment. Choosing the best Forex trading platform demo account can help you evaluate your options before putting real money on the line.
Opening a Demo Forex Account at the Best FX Trading Platform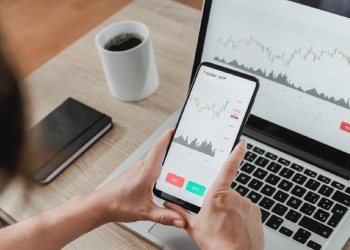 Opening a virtual account is easy and is usually intuitive with most brokers. Brokers will allow users to register for a practice trade option via their signup pages or their proprietary FX platforms if they offer them. You will be asked to register with the broker using your name, email address, and other contact information, such as your phone number. Under normal circumstances, you may not be asked to verify your identity to receive access to the demo platform. Still, you should be aware that some brokers stipulate this as a requirement to prevent fraudulent signups.
Once you have verified your email address and contact information, the broker will provide your Forex demo account login parameters on the final registration page or via email. These can be used to access your virtual capital through the supported platform. While logging in to the platform, ensure that you enter the correct login parameters into the app, since even a change in the trade server address may throw an error message. Such errors are especially common with third-party terminals such as the MetaTrader, which has different real and virtual cash balance options.
Some brokers may even provide their demo users access to a dashboard interface, where they can open live accounts, verify their identities, deposit funds, change leverages, and perform a host of operations to manage their profiles. Regardless, each broker has its own operational policies, and the availability of dashboards and other allied options varies from broker to broker.
Why You Should Trade with a Forex Demo Account before Live Trading
A virtual cash fund is the ultimate luxury in the highly volatile world of FX and CFDs, not only for beginner traders but also for professional investors. Real money invokes a surplus of emotion, especially when traders are not fully aware of the risks involved in the FX and CFD markets.
Virtual cash balance can mitigate the risks, but traders must be proactive while transferring their strategies from virtual environments to live market scenarios. Professional traders, investors, and mentors always stress the importance of trade simulation before investing real money. We also encourage our readers to open a demo Forex account to practice trading the markets before taking risks with real money.
FAQ
What Is the Best Free Forex Demo Account for Beginners?
Beginners should usually start with a Micro or Mini lot option, since the lot sizes for these accounts are significantly smaller than those of standard accounts. Therefore, you should choose a brokerage that offers different lot sizes for different categories of traders.
Is It Possible to Profit from FX Markets with a Demo Trade Platform?
No, it is impossible to accrue profits or losses from virtual or simulated FX or CFD platforms, since these platforms do not execute orders under live market conditions.
Can Profits Made with a Demo Platform Be Withdrawn?
No, these profits are not eligible for withdrawal.
Will a Broker Allow Me to Open a Forex Demo without Depositing Funds?
Yes, all of our recommended brokers allow traders to register for free virtual balances. However, several brokers in the industry do not provide this option.